~*~
More Frodo Screen caps coming up! -- a gorgeous set of Lothlorien Eyes. But, this time they are not from FotR itself, they are from the DVD "Extras"....
( Read more... )
Ian Holm
:
Those remarkable, God-given eyes! That glorious, good-natured personality! Elijah's Frodo is a dazzling light in the doom and gloom of war and despair.
~ from
The Lord of the Rings: The Making of the Movie Trilogy
, by Brian Sibley, p. 153.
~ Caps from "Teaser One", from the TE FotR Extras: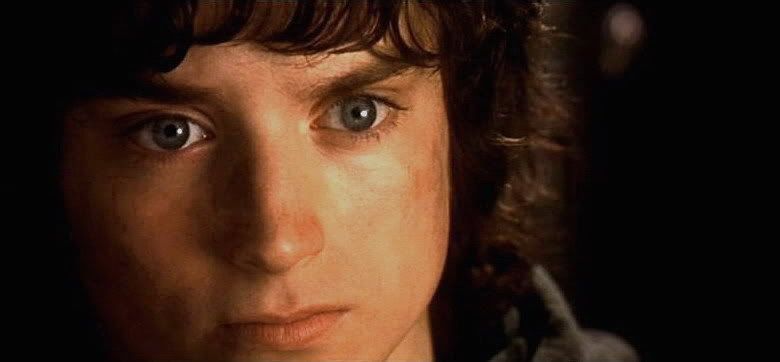 ( More caps here )